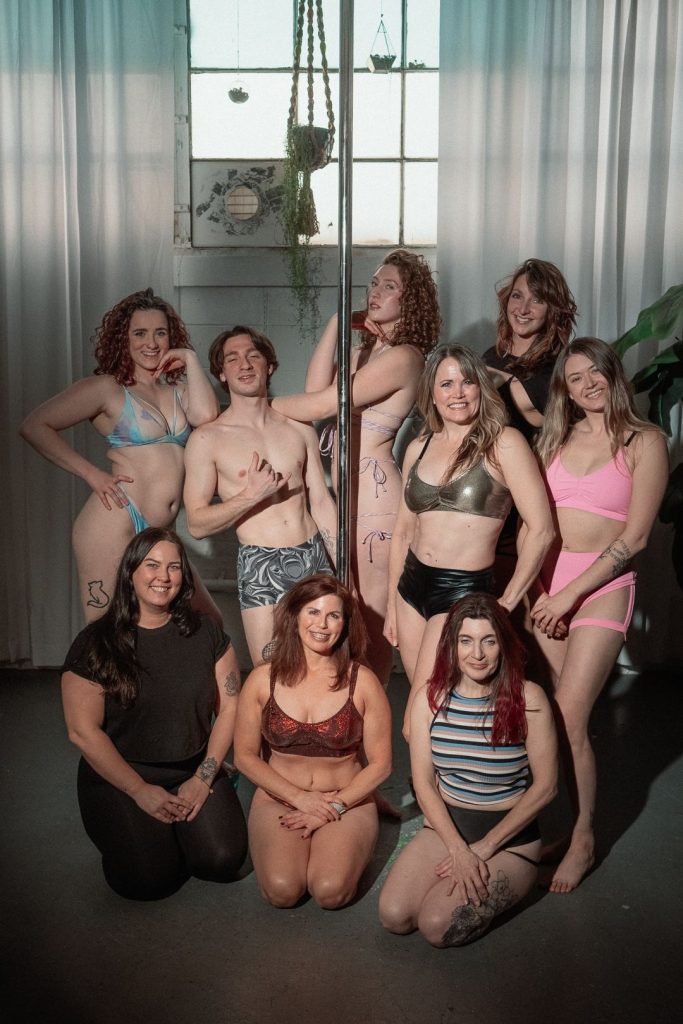 Want other ways to contribute? All of these are ways to help us keep running and creating a pole community in Milwaukee.
-As we get hard to work in renovating the space, many helping hands will make the workload lighter. Let us know by email or Instagram DM if you want to help clean, paint, and set-up!
-Share our Instagram post of our announcement!
-Keep coming to classes! Get a membership!
-Encourage others to try out pole dancing with us!
Beginner – advanced level classes

Small class sizes

Highly skilled instructors with advanced level training, competition/performance experience, & multiple certifications

Performance opportunities multiple times a year

Pole Parties 

Studio Rentals for private training sessions, photo shoots, etc.

Private Classes 
Instructors with multiple certifications & extensive backgrounds in personal training, anatomy & physiology, & more!

Vinyasa 

Mobility Training

Handstand Classes
An in-studio physical therapist

Multiple instructors with dietetics, nutritionist, & wellness backgrounds

Sound healing once a month by our in-studio Reiki practitioner 

Resources for dancers, entertainers, & sex workers

Owned by a 4x certified Ayurveda Practitioner