Management Team
Terri Schneider
Studio Owner
Terri started pole dancing in 2017 after being inspired by Russian & Ukrainian pole dancers. She soon realized it was something she wanted to make her career. After a few years of teaching pole, competing, working at a club, & travelling to conventions & pole studios, she acquired certifications, medals, & enough money to open Pole Factory. When she's not at the studio, Terri enjoys travelling, hiking, & good food! She also studies Ayurveda regularly, which is where the wellness aspect of Pole Factory stems from. She practices pole dancing as a form of spirituality & is passionate about providing students a holistic approach to the sport.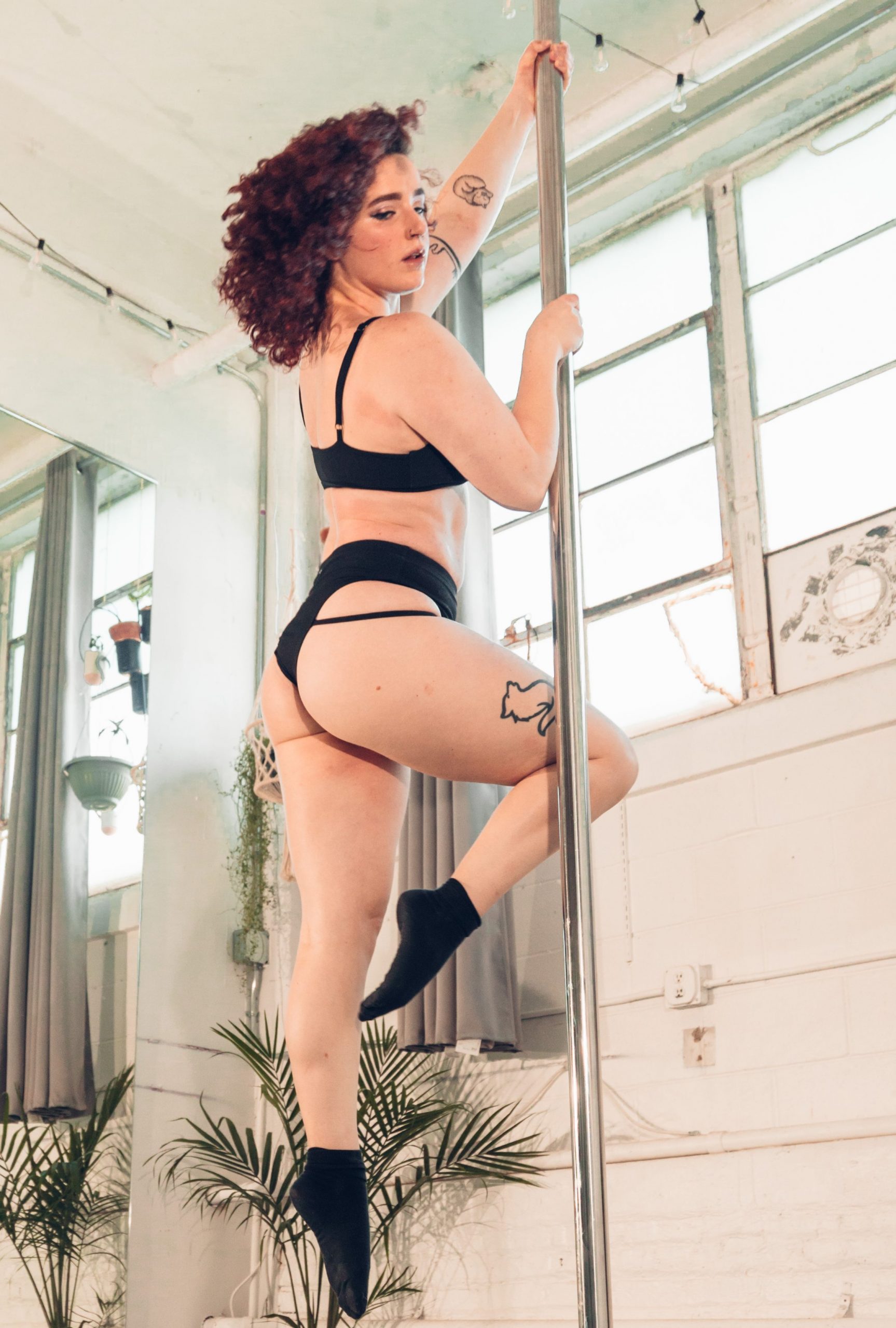 amanda bean
Studio Manager
amanda bean (they/she) began poling in March of 2018 when looking for a new way to start exercising after a bad bout of depression had them dropping out of their fourth year of school. Pole dancing gave them a new outlet for expressing emotion through movement while also challenging their relationship with sensuality and giving them a passion for strength. Since 2020, amanda bean is a level 4 Pole Sport Organization competitor and recently began judging at PSO events. They completed an 8-week Advanced Certification through Pole, Body, & Arts in Charlotte, North Carolina in December 2021. They have taught all levels of pole tricks and choreography at Pole, Body, & Arts. She has trained with polers such as Hali Quinn, Medusa Mami, Jazzy K, and Bentley Rebel. Now, since moving to Milwaukee to complete a PhD program, they are excited to be able to continue teaching at Pole Factory MKE!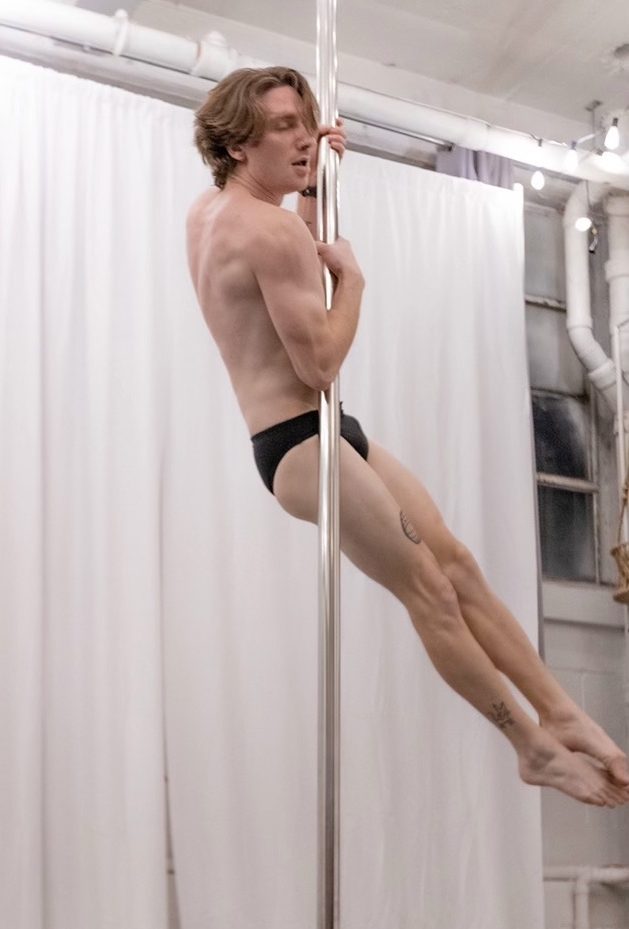 justin verts
Social Media Manager
Justin (he/him) has been poling since 2021. After winning a 10 Class-Pass as a prize for a Halloween costume contest, he gave it a try and quickly became infatuated with the technique and strength required to execute the feats of pole dancers. After training with the instructors of Pole Body & Arts (CLT, NC), he moved to Milwaukee and leapt into Pole Factory. He has trained with Reckless Rhea and Hali Quinn. Justin also runs Pole Factory's online presence on social media through Instagram, and TikTok. If you see a trendy Reel, it was probably his work! He looks forward to being involved and helping the studio grow & flourish!
Instructors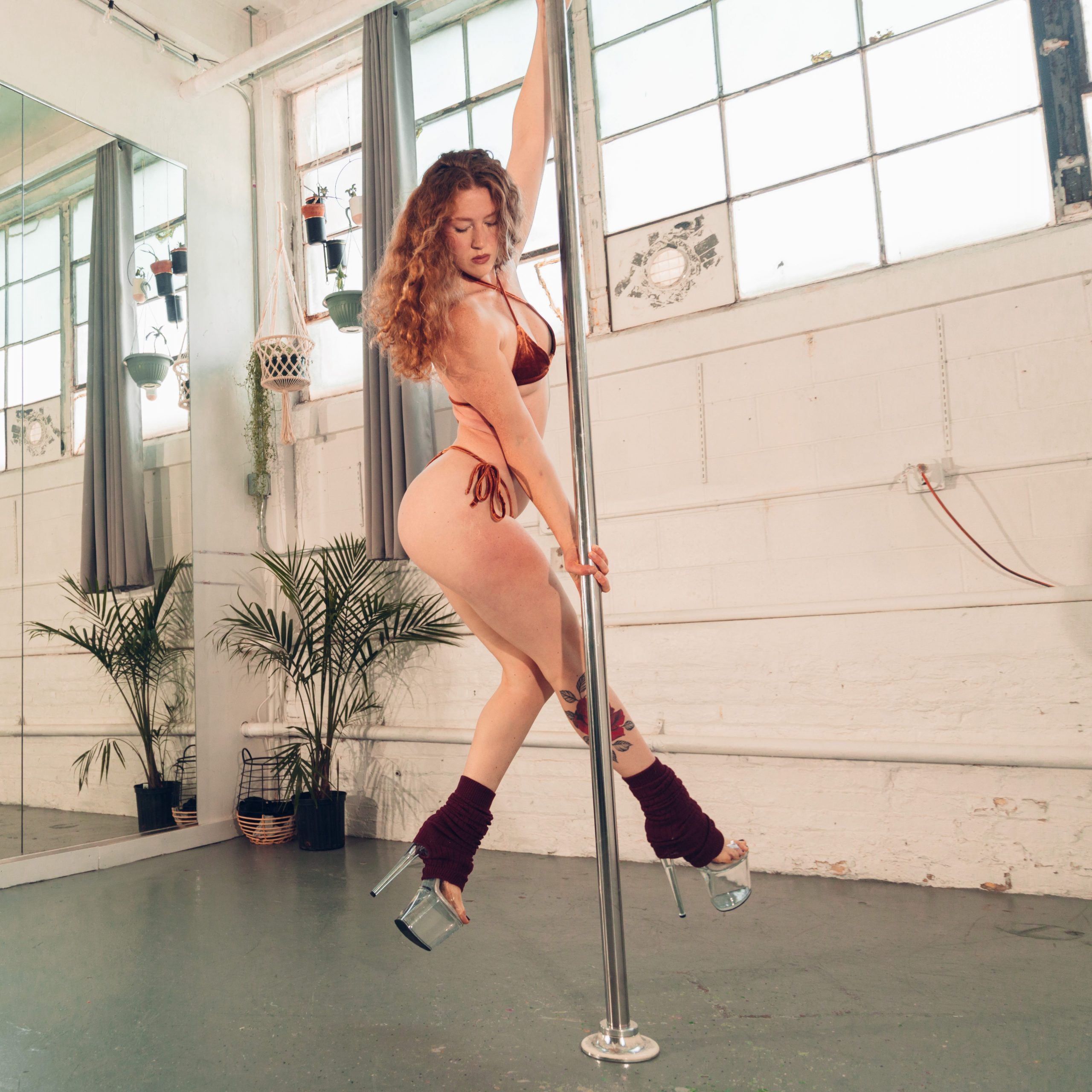 Megan Judy
Megan Judy began her pole journey in early 2020. Growing up, she was a competitive basketball player, powerlifter, and started training Jiu Jitsu in 2018. Having participated in mostly masculine-energy-dominated activities, she felt a desire to pursue a more feminine art to fulfill a need for balance and duality in her self-expression. She has a Bachelor of Art degree in Psychology and has a passion for understanding emotions and behavior. Megan has Xpert Level 1 & 2 training and has experience working as an exotic dancer. Her focus is to uplift and enhance aspiring dancer's relationship with pole and to help guide her students to become more in tune with their body's desires and sensations. She believes pole can be used as a tool to help resist and cope with trauma through breath, music, movement, and community. Megan has taken classes at the Fly Club studio in Chicago under Dalton Rhodes and subscribes to Patreon accounts curated by Sammy Picone, iamnirvana777 (Nirvana), and Kristen Nichole (Polecology). Megan describes her own dancing style as soft, sensual, smooth, and silky.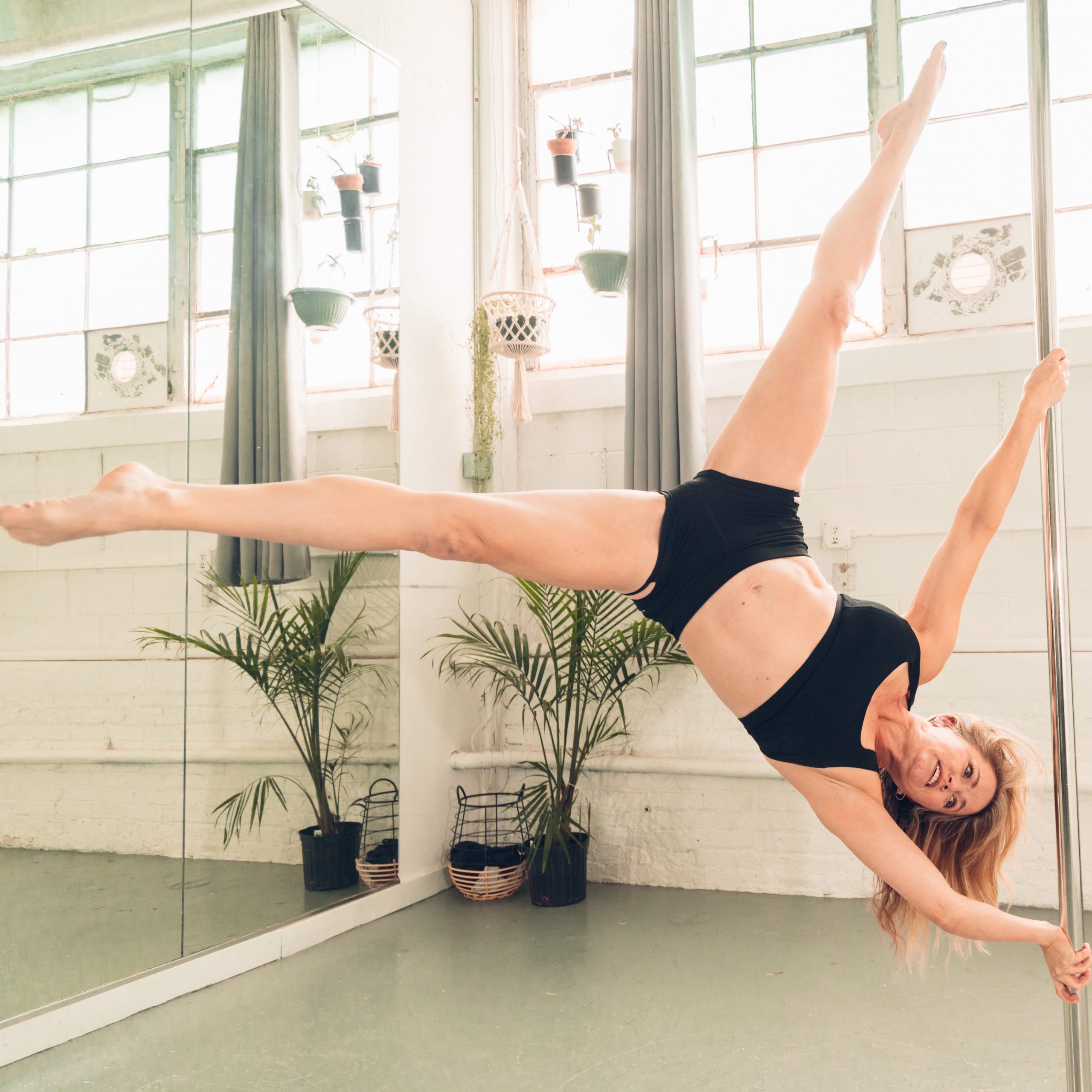 Stacy
Stacy has a doctorate in physical therapy and has special interest in strength and conditioning. In addition to physical therapy, Stacy has taught various forms of movement classes over the years. As a former teen gymnast, she loves the challenging strength and acrobatic aspects of pole. Stacy enjoys developing strength, flexibility, conditioning, nutrition and recovery programming to both improve pole skills, feel better and reduce risk of injury. Stacy began taking pole classes in early 2021 on a mid-life whim, and quickly fell in love with the sport. It has helped her connect with her body in positive ways, develop creativity in movement, put her weightlifting to practical use, and learn to both challenge herself and recover adequately from those challenges. Most of all, the sense of joy and togetherness, learning from and helping others in the pole community, has been one of the biggest benefits!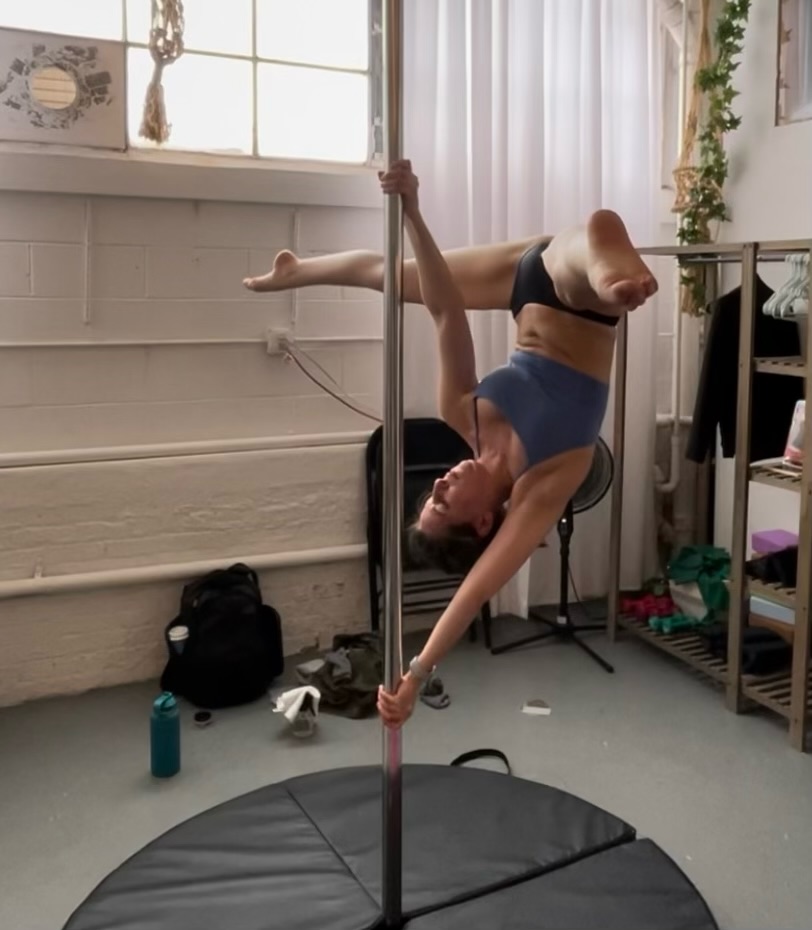 Anna
Anna began practicing aerial arts in 2016 in Bloomington, Indiana. Starting with aerial hoop, she quickly fell in love with the art and soon after began exploring pole dancing. She began teaching hoop and pole, and in 2018, she completed a 200 hour yoga training program and added aerial yoga to her teaching portfolio. She has performed aerial hoop both alone and with a doubles partner. Her favorite part about teaching is helping people make connections with their bodies that begin to develop physical, mental, and emotional strength, all excellent benefits that come with this form of movement.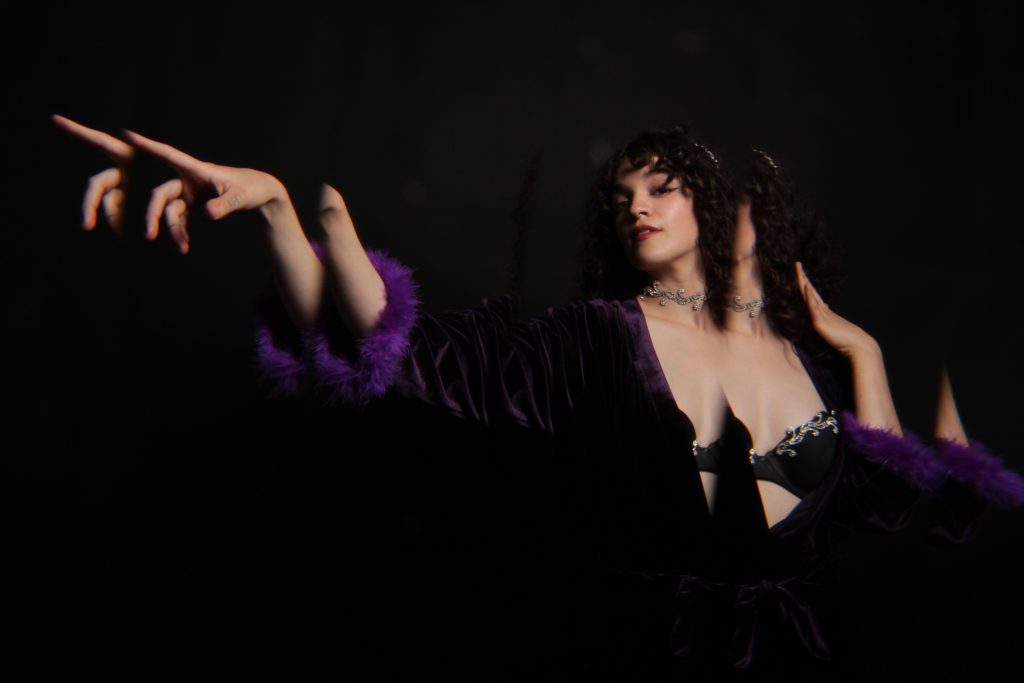 Dionysia
Dionysia (she/her & they/them) is a movement artist and burlesque performer with a passion for improvisation, audience involvement, and expressive storytelling.  After years of training and enjoying various dance styles including salsa, bachata, and ecstatic dance, Dionysia began her burlesque journey in August 2022. She enjoys creating a blend of dance styles to create truly unique and diverse dance experiences. Dionysia has had the pleasure of performing in many wonderful burlesque communities including Pole Show MKE, The Newport Theater Chicago, and Crucible Madison. She looks forward to empowering the burlesque community through classes, coaching, and producing shows in Milwaukee and beyond. To see more of their work, head over to IG.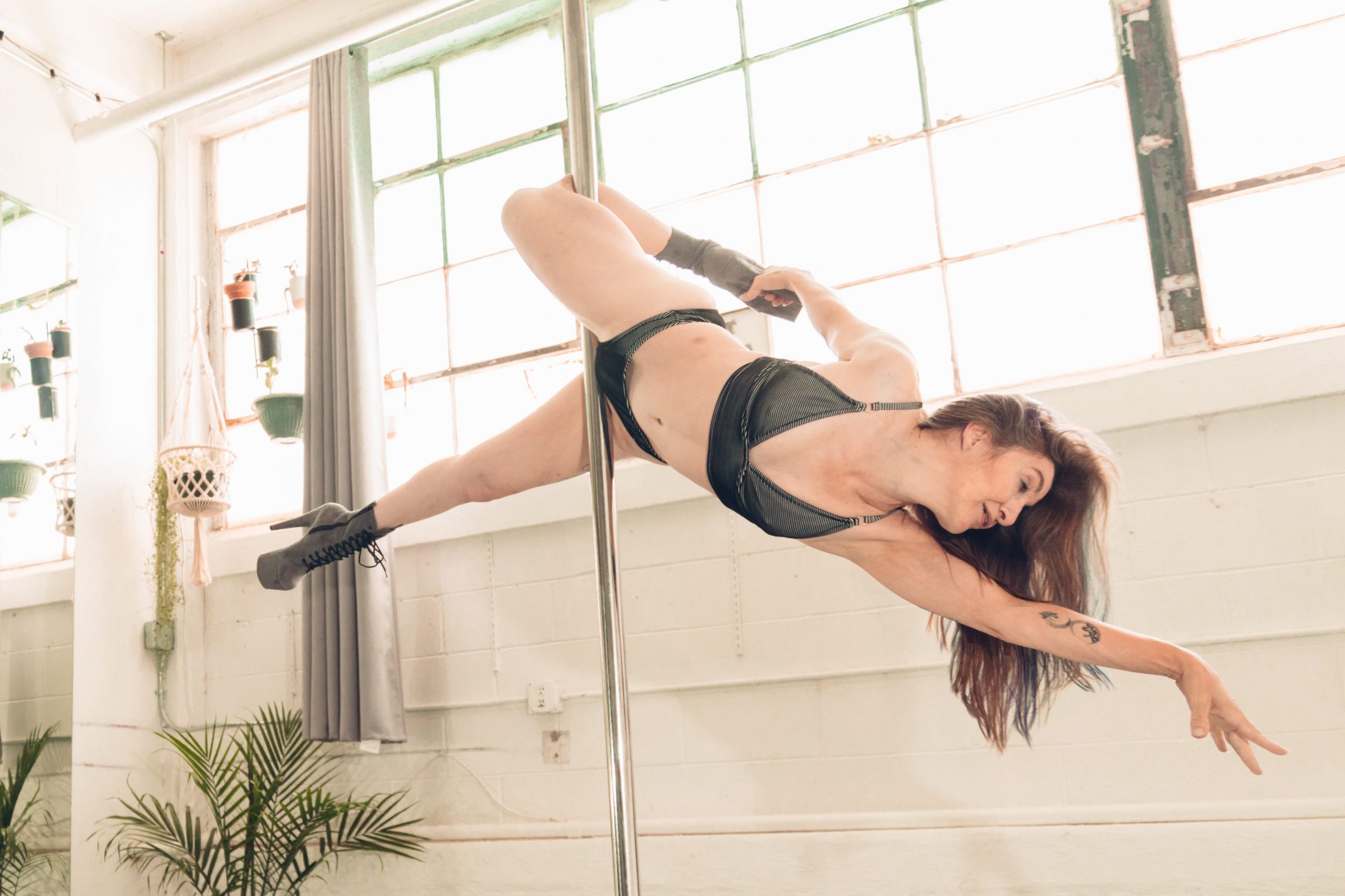 Mindi
Mindi has been pole dancing for over a decade, but has been dancing and doing gymnastics her whole life. She has 10 years of experience teaching at studios in Wisconsin including her own space Silver Moon in Kenosha, Wisconsin. Mindi has the following certifications: Pole Dance Community (PDC) as a Level 4 Graded Dancer & Approved 3 Star Instructor, Liquid Motion Certification, Vertical Art Athletic Dance Science Teacher. She is a Level 3 Pole Sport Organization competitor and has placed in every competition she's been in. Besides teaching and competing, Mindi has travelled extensively to pole studios in Florida, Illinois, New York, Minnesota, Michigan and Wisconsin such as Flo Space Orlando, Roc Pole & Fitness, Brass Ring, Flight Fitness, Phoenix Pole, Pure Gravity Fitness and attended Soul Camp (yoga). She has trained with amazing dancers such as Brynn Route, Marlo Fisken, Nadia Sharif, Anne Marie Davis, Jedda Jordan, Karol Helms, Accro Brandon, Heidi Coker, Jenni Janover, Becca Buck and many more.