Management Team
Terri Schneider
Studio Owner
Terri has been pole dancing for 5 years. She has years of experience teaching pole at studios in Wisconsin and opened the first pole studio in Walker's Point, Pole Factory MKE (Oct. 2021). Terri has the following certifications: Xpert Level 1 & 2 Pole, Xpert Level 3 & 4 Pole and MP Instructor Training Certification. She is a Level 4 Pole Sport Organization competitor and has placed in every competition she's been in. Besides teaching and competing, Terri has travelled extensively across the U.S. to pole studios Kiska Pole (Portland, OR), Flo Space Orlando (Orlando, FL), Catalyst Movement Arts (Chicago, IL), New York Pole Dancing (Bronx, NY), DID Fit (Indianapolis, IN), The Chrome Bar (Nashville, TN) and attended Pole Con 2021 (New Orleans, LA). She has experience training with amazing dancers like Alethea Austin, BADA Pole Dancer, Jax Spencer, Ashley Fox, Kathryn Moorhead, Rachele Ribera and Micah Walters.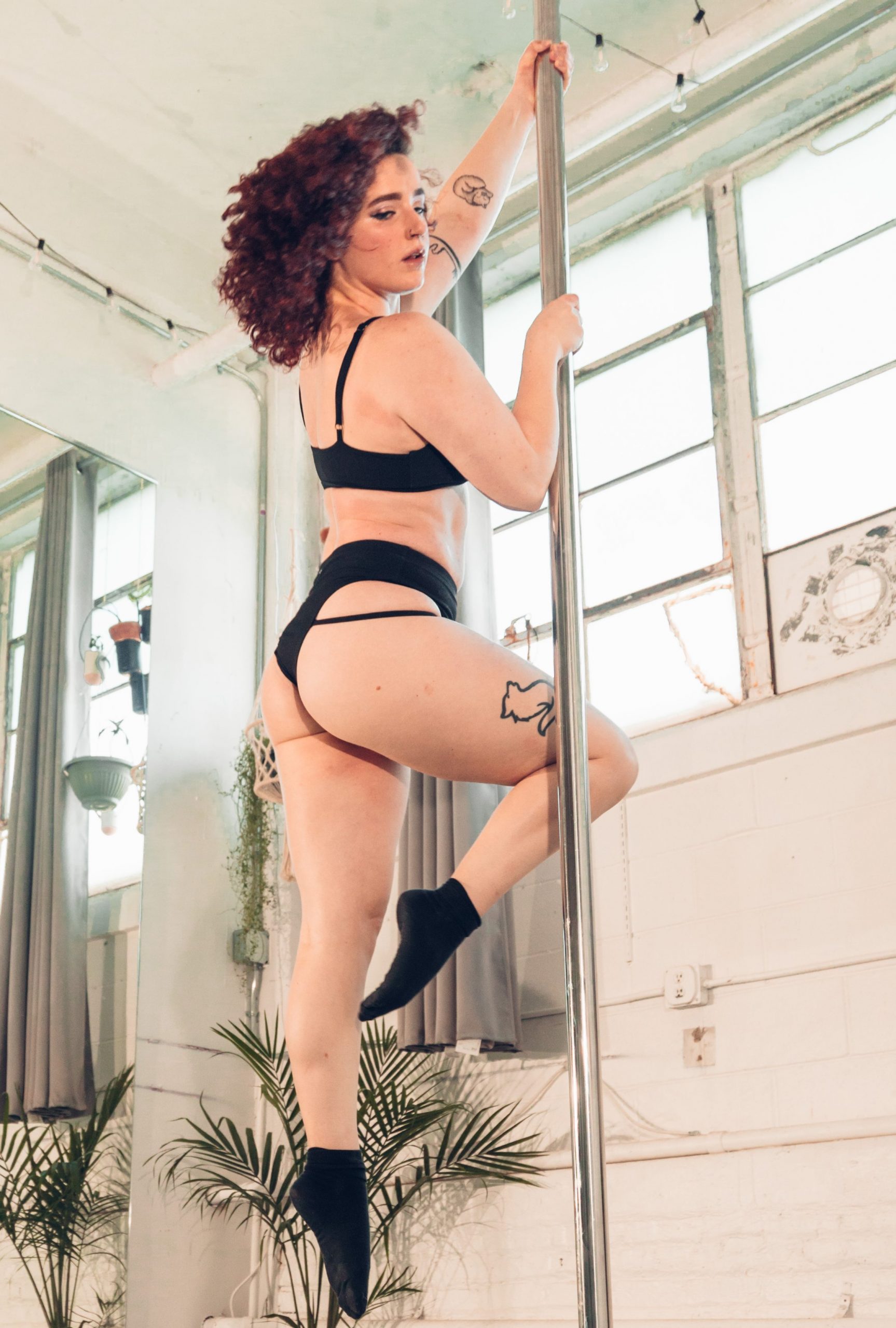 amanda bean
Studio Manager
amanda bean (they/she) began poling in March of 2018 when looking for a new way to start exercising after a bad bout of depression had them dropping out of their fourth year of school. Pole dancing gave them a new outlet for expressing emotion through movement while also challenging their relationship with sensuality and giving them a passion for strength. Since 2020, amanda bean is a level 4 Pole Sport Organization competitor and recently began judging at PSO events. They completed an 8-week Advanced Certification through Pole, Body, & Arts in Charlotte, North Carolina in December 2021. They have taught all levels of pole tricks and choreography at Pole, Body, & Arts. She has trained with polers such as Hali Quinn, Medusa Mami, Jazzy K, and Bentley Rebel. Now, since moving to Milwaukee to complete a PhD program, they are excited to be able to continue teaching at Pole Factory MKE!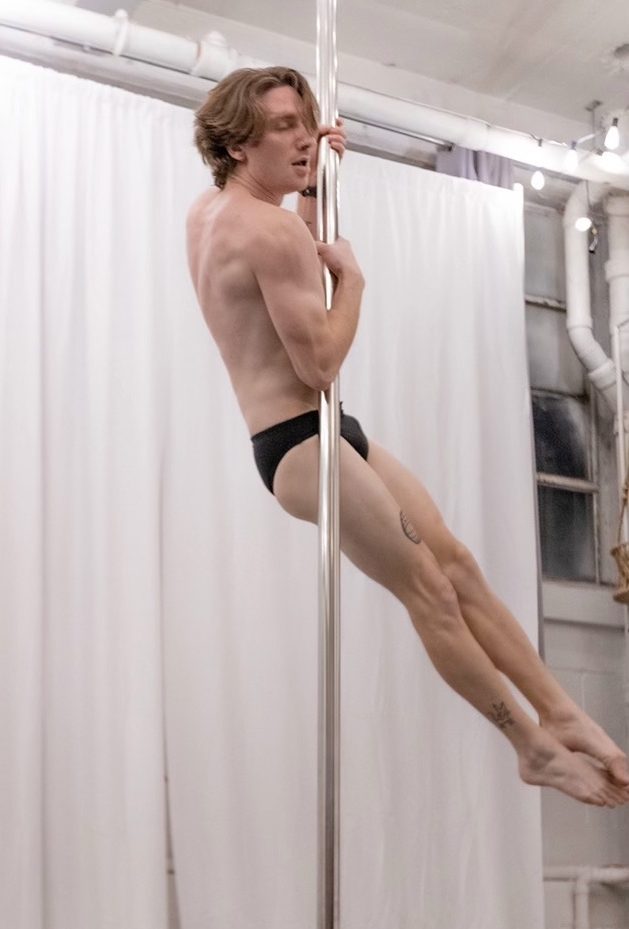 justin verts
Social Media Manager
Justin (he/him) has been poling since 2021. After winning a 10 Class-Pass as a prize for a Halloween costume contest, he gave it a try and quickly became infatuated with the technique and strength required to execute the feats of pole dancers. After training with the instructors of Pole Body & Arts (CLT, NC), he moved to Milwaukee and leapt into Pole Factory. He has trained with Reckless Rhea and Hali Quinn. Justin also runs Pole Factory's online presence on social media through Instagram, and TikTok. If you see a trendy Reel, it was probably his work! He looks forward to being involved and helping the studio grow & flourish!
Instructors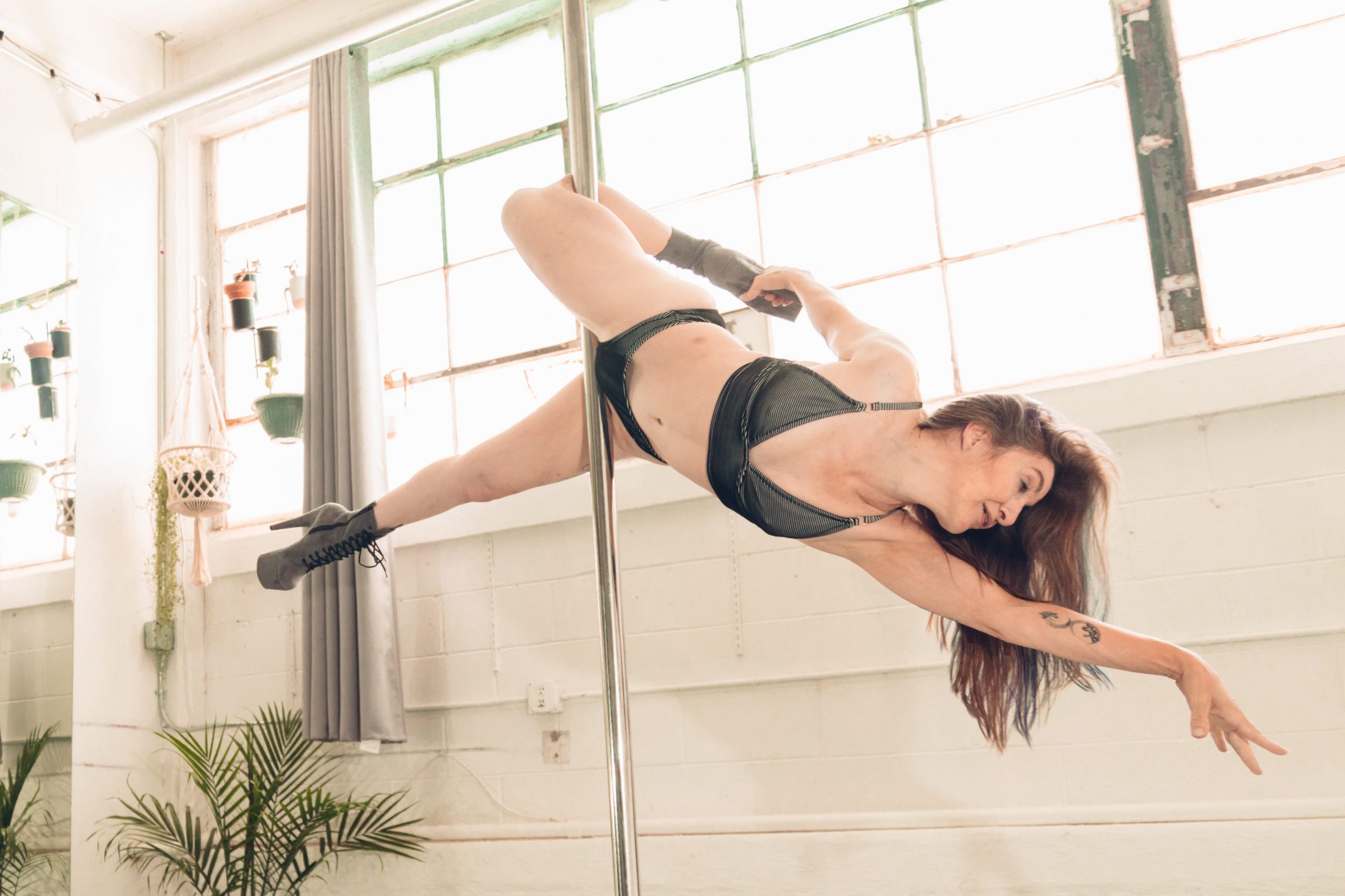 Mindi
Mindi has been pole dancing for over a decade, but has been dancing and doing gymnastics her whole life. She has 10 years of experience teaching at studios in Wisconsin including her own space Silver Moon in Kenosha, Wisconsin. Mindi has the following certifications: Pole Dance Community (PDC) as a Level 4 Graded Dancer & Approved 3 Star Instructor, Liquid Motion Certification, Vertical Art Athletic Dance Science Teacher. She is a Level 3 Pole Sport Organization competitor and has placed in every competition she's been in. Besides teaching and competing, Mindi has travelled extensively to pole studios in Florida, Illinois, New York, Minnesota, Michigan and Wisconsin such as Flo Space Orlando, Roc Pole & Fitness, Brass Ring, Flight Fitness, Phoenix Pole, Pure Gravity Fitness and attended Soul Camp (yoga). She has trained with amazing dancers such as Brynn Route, Marlo Fisken, Nadia Sharif, Anne Marie Davis, Jedda Jordan, Karol Helms, Accro Brandon, Heidi Coker, Jenni Janover, Becca Buck and many more.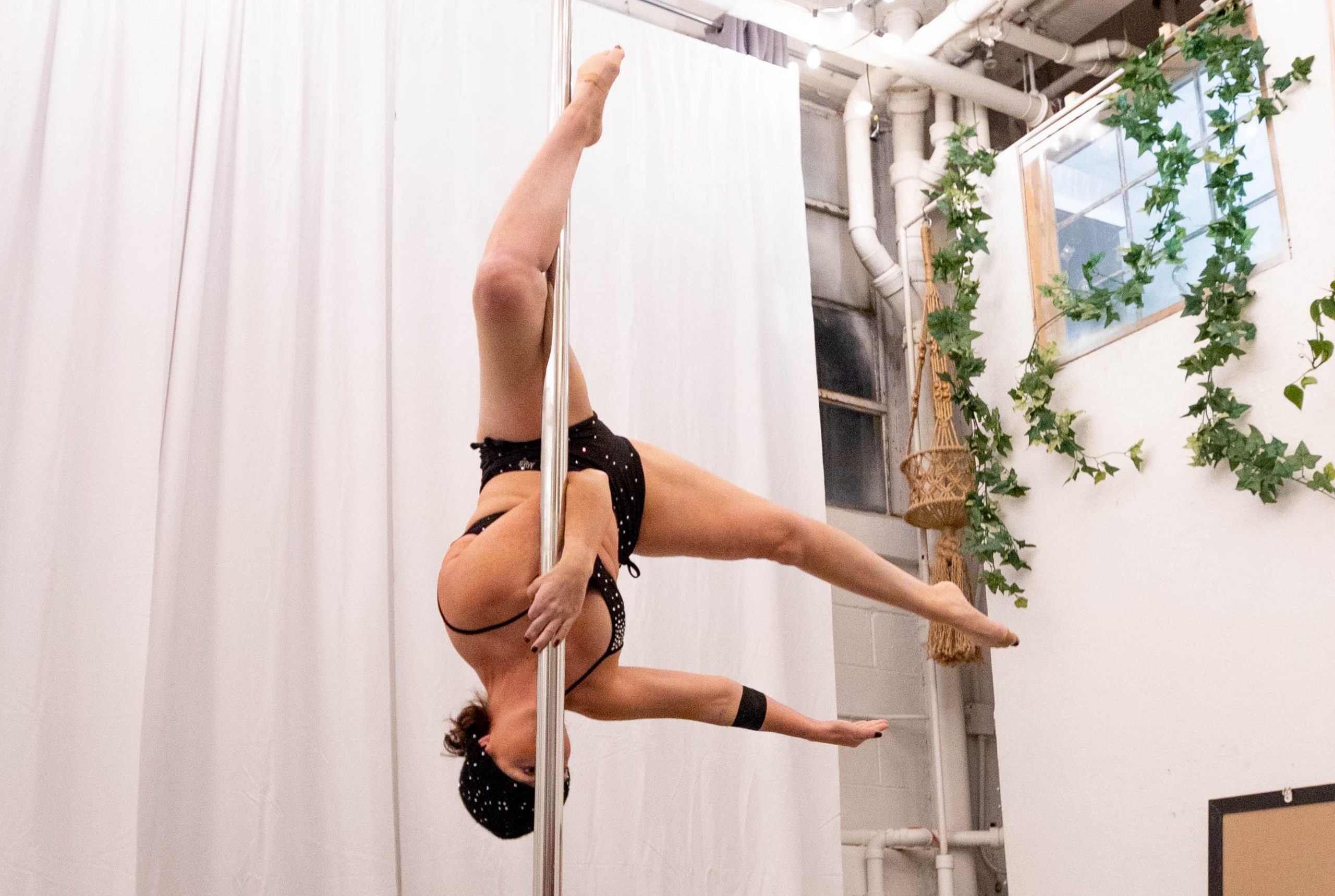 Marina
Marina has been involved in sports since age 3. Her mother placed her into gymnastics because she literally could not stop jumping off the furniture in her home. Marina excelled in gymnastics for many years competing at the national level. At age 14, she decided to switch sports. Diving became the new best interest at heart. Marina worked hard and earned several national titles, including a full-ride scholarship to the University of Wisconsin- Madison. Following college, Marina took a break from diving. She married and had two lovely boys. She also furthered her studies and obtained her master's degree in education. However, she felt like something was missing. It was ten years ago that she stumbled upon pole fitness. It's been nonstop ever since. Marina entered several competitions over the years, earning her a few championship titles. For example, she won the North American Pole Dance Championship's masters 40+ division three years in a row. She also had the honor of winning the USPSF Championships three years in a row, as well as earning her competitive spots in three World Championships. Marina looks forward to continuing her endeavors in the pole fitness world!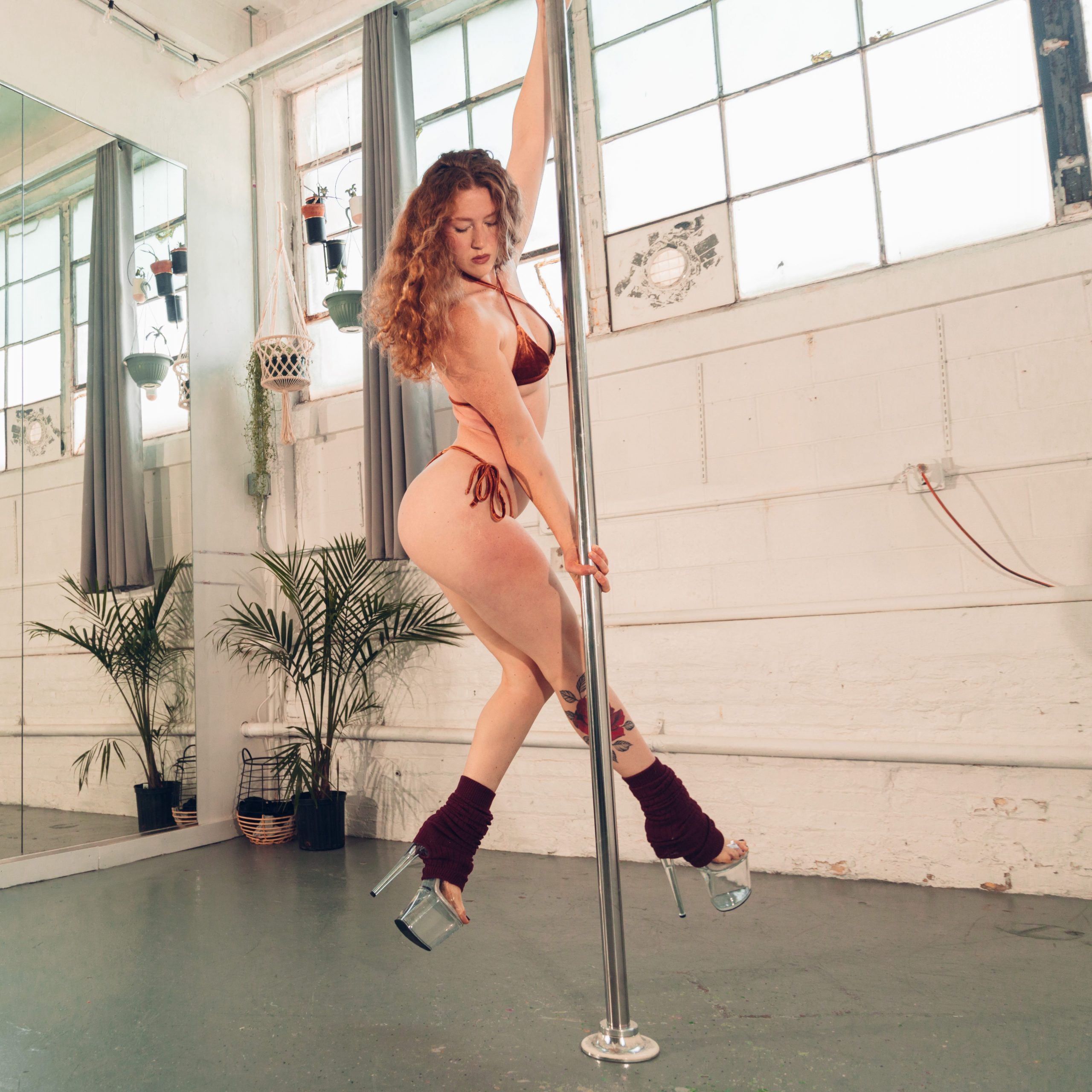 Megan Judy
Megan Judy began her pole journey in early 2020. Growing up, she was a competitive basketball player, powerlifter, and started training Jiu Jitsu in 2018. Having participated in mostly masculine-energy-dominated activities, she felt a desire to pursue a more feminine art to fulfill a need for balance and duality in her self-expression. She has a Bachelor of Art degree in Psychology and has a passion for understanding emotions and behavior. Megan has Xpert Level 1 & 2 training and has experience working as an exotic dancer. Her focus is to uplift and enhance aspiring dancer's relationship with pole and to help guide her students to become more in tune with their body's desires and sensations. She believes pole can be used as a tool to help resist and cope with trauma through breath, music, movement, and community. Megan has taken classes at the Fly Club studio in Chicago under Dalton Rhodes and subscribes to Patreon accounts curated by Sammy Picone, iamnirvana777 (Nirvana), and Kristen Nichole (Polecology). Megan describes her own dancing style as soft, sensual, smooth, and silky.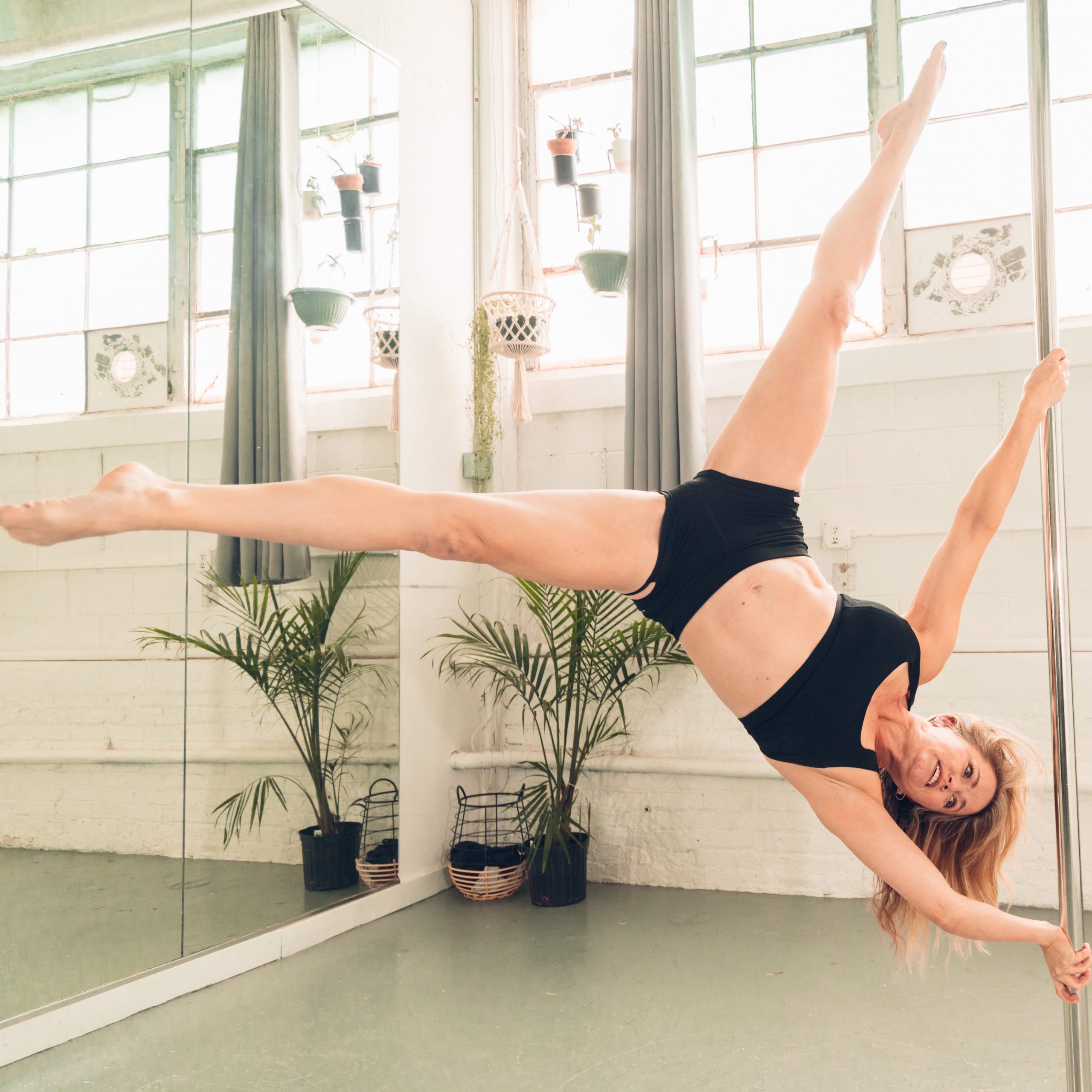 Stacy
Stacy has a doctorate in physical therapy and has special interest in strength and conditioning. She loves the challenging strength aspects of pole and developing strength programming to both improve pole skills and reduce risk of injury.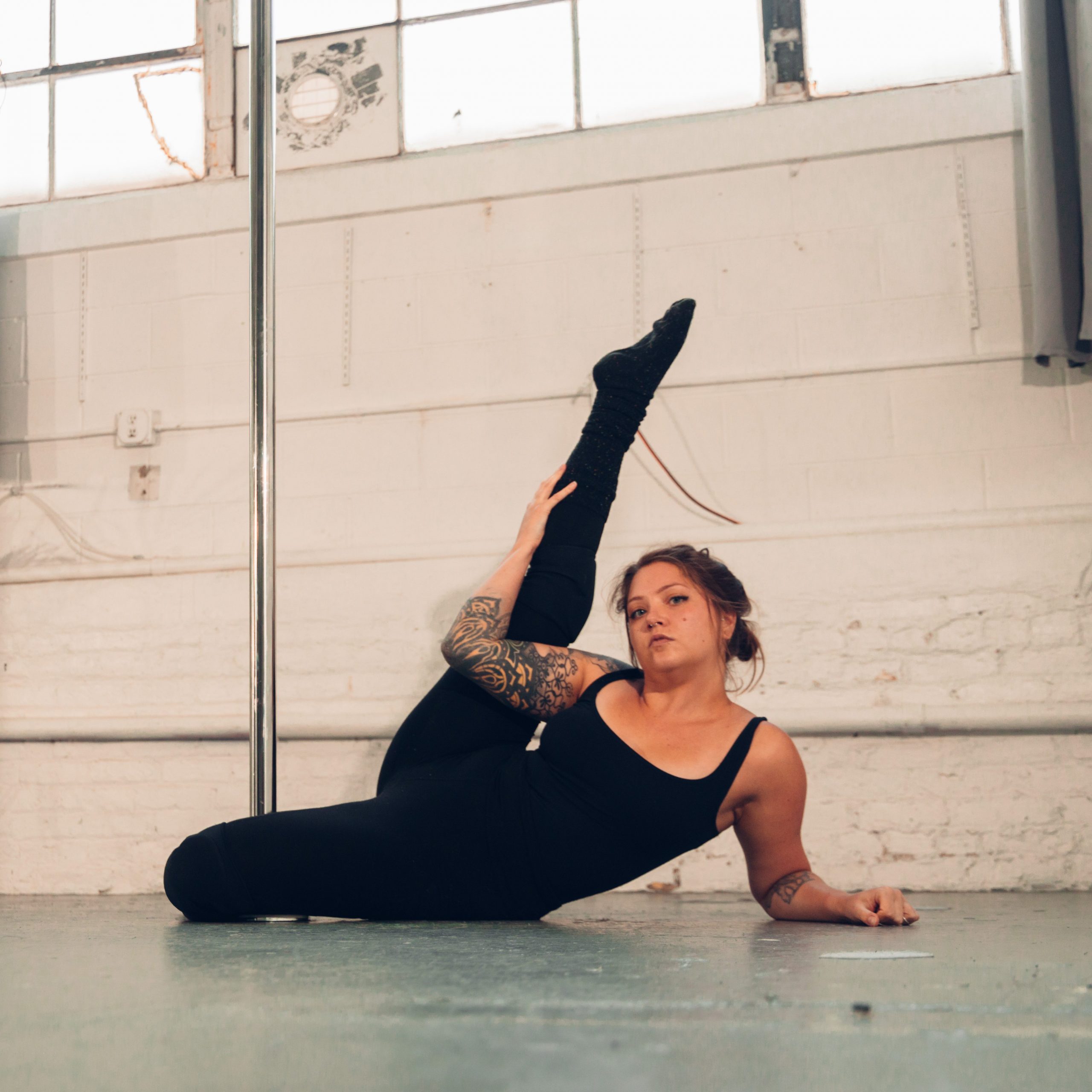 Lola Watson
Lola began her pole dancing journey in late 2009.  Since then, she has used pole and floor dance to connect with and discover herself and others through movement.  Throughout the years she has instructed at various studios around Wisconsin as well as in the virtual world and has enjoyed sharing the magic of dance with hundreds of students.  Lola is a certified Liquid Motion 1.0, 2.0 & Heels instructor. She uses dance theory, technique and natural organic movement to help others deepen their connection with themselves and understand their movement better.  She believes that the approach "safety is sexy" lays the foundation for embodiment, empowerment, and cool tricks thereafter.  Lola has a deep passion for helping others access parts of themselves they have detached from, or may not have even known existed, all by way of dance.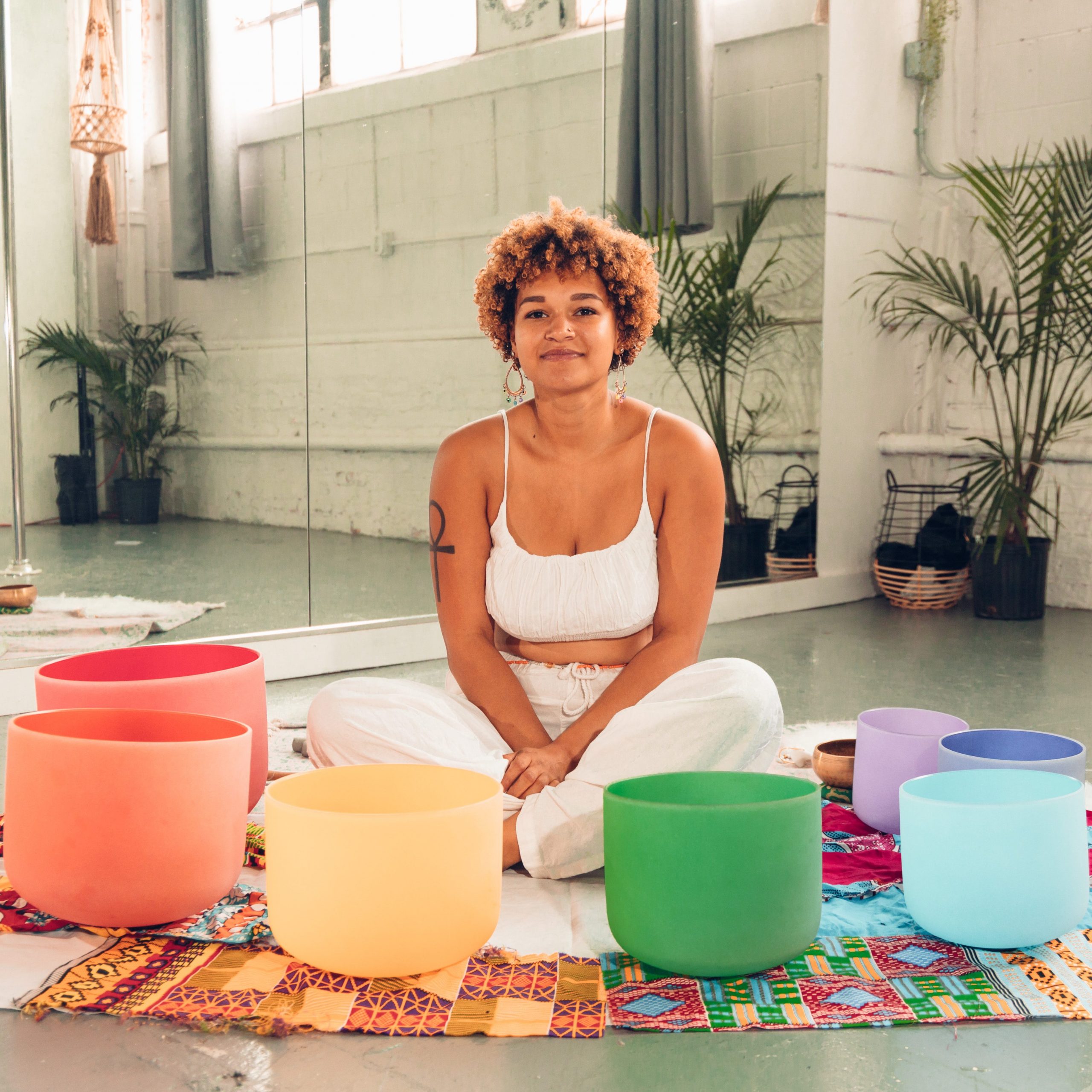 Ni'Sea Earth
Peace, I am Ni'Sea Earth with Earthy Herbs.Co, a native to Milwaukee and communal based healer. I offer services such as Reiki, sound baths, guided meditation and energetic consultations with the emphasis of helping people connect to their personal power. I have been studying energy healing and working with Spirit going on seven years. I began my healing journey out of necessity from internally battling with chronic pain and disease. After converting my lifestyle to that of intention and receiving consistent energy healing sessions, I knew that I wanted to aid people in discovering states of health and wellness. Although the large majority of my practice has been sourced from intuitive ancestral work, I have received communal training in herbalism as well as certification courses for Reiki. In addition to the services I offer, I also create and sell handcrafted oils, salts, teas and more. For more information, please visit my website at: http://www.earthyherbs.co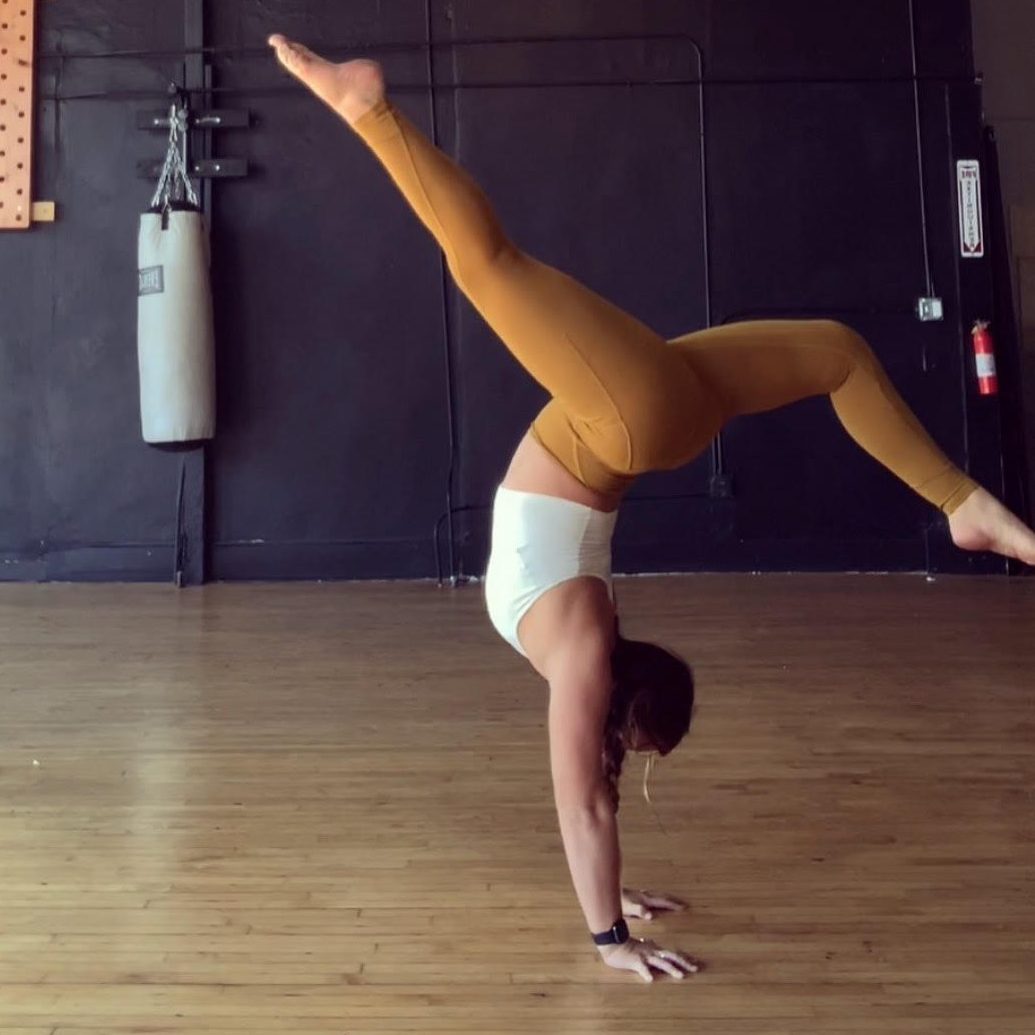 Eileen
My love for fitness started when I was just 5 years old, after constantly monkeying around with my twin brother, Greg, my parents decided to throw us into gymnastics, where my passion for movement sprouted! The sport in general helps any young person maintain confidence and gives them the ability to look at fitness through a unique lens. This past summer I reached my 12-year mark as a gymnastics coach; I am so thankful for the experiences and roads that this has led me down! As gymnastics is an adventurous sport, so are most of its participants. My love for traveling and my adventurous spirit helped form my well-rounded outlook on fitness and the world. The connections that a holistic approach to fitness helps to create led me to find yoga through a friend while pursuing a PR and Marketing degree at Marquette University. I was able to push myself through school and graduated early while also simultaneously starting to pursue my career in fitness. While working multiple jobs, something I've been accustomed to since high school, I learned all about discipline and gratitude for how far I've come, and how much further I wanted to go. My fitness career really took off when I started working at a local upcoming gym back in 2017. I had the opportunity to be a part of the behind-the-scenes process and see it take off while learning and growing alongside it. Through this experience I was humbled by the amazing mentors, coaches, and friends that I was able to collaborate with and learn from. The connections I made there helped to boost me to where I am today.
Certifications: NASM Certified Personal Trainer, 200 RYT, MovNat Certified Instructor